PK Aim
PK Instruments
PK Aim
Dissect tissue efficiently.
Seal vessels confidently.
PK® AIM

That's Energy
Unleashed.
PK AIM is the first ever hybrid electrosurgical instrument for open procedures that combines monopolar and advanced bipolar energy in a single device. PK AIM provides surgeons with the ability to mobilize target anatomy, transect tissue, and seal and cut vessels (up to and including 3 mm), tissue bundles, and lymphatics with precision and control.
2-IN-1 Advanced
Electrosurgical Instrument:
Monopolar
Advanced Bipolar
5-IN-1 Advanced
Functionality:
Vessel sealing (≤3 mm)
Cutting
Dissecting
Grasping
Coagulating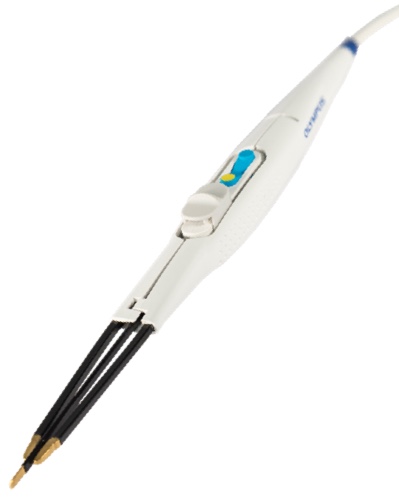 Efficient Dissection & Coagulation
With its proprietary non-stick coating and revolutionary functionality, PK AIM can help improve operating efficiency
Effective Vessel Sealing
PK AIM effectively seals and cuts vessels (up to and including 3 mm), tissue bundles and lymphatics
Performance + Value
PK AIM is designed to positively impact metrics for clinical satisfaction including:
Procedure Time
Surgical Field Focus
Suture/Clip Usage
Operating Efficiency
Instrument Exchanges
Hemostatic Control
Demand on O.R. Staff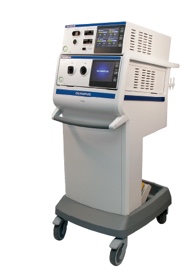 Powered by the EPF-1 Surgical Tissue Management System
Drive efficiencies through standardization to one generator that delivers monopolar, bipolar, advanced bipolar, ultrasonic, and hybrid energy (multiple energies delivered simultaneously) to meet all of your energy needs.
Please speak with your Olympus representative to learn more about the overall benefits of PK AIM, including how you can improve efficiencies and deliver cost-effective care.
Learn More about Olympus's Surgical Energy Portfolio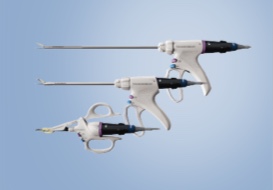 THUNDERBEAT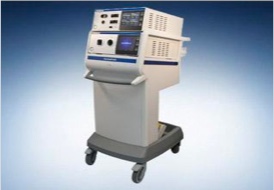 EPF-1 Surgical Tissue
Management System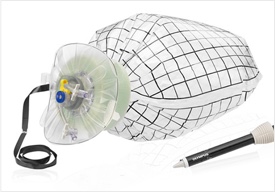 Contained Tissue Extraction System